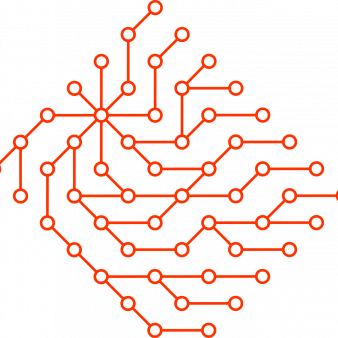 2021 HYBRID RESIDENCY
Hack The Climate
African Crossroads, the Creative Industries Fund NL and Afrotopia present, under the 2021 environmentally conscious theme, the first edition of African Crossroads Hybrid Residency.
5 fellows
5 countries
5 months
to develop and implement ideas for "transforming and re-engineering everyday life" and democratise climate justice on the African continent.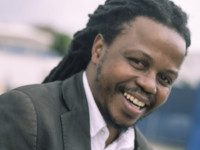 Larry Kwirirayi (Harare, Zimbabwe)
Larry Kwirirayi is a Zimbabwean radio personality, blogger and founding editor of media site 3-mob.com, Zimbabwe's leading social commentary, news and opinion media site.. He is a talk show presenter at ZiFM Stereo.
About The Green Ancestors Series Project
3-episode podcast interrogating indigenous knowledge systems in relation to conservation and ecosystem management. The podcast series documents an aspect of Zimbabwe's history in climate action and conservation, particularly our ancestors. The aim is to bring context to our people, especially young ones, for climate justice and action.
<iframe src="https://iframe.iono.fm/e/1110111″ width="100%" height="126″ referrerpolicy="origin" frameborder="0″></iframe>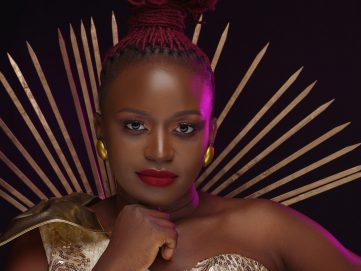 Sandra Suubi (Kampala, Uganda)
Sandra Suubi is a Ugandan based visual and performing artist. As a sculptor and eco-artist, she mainly works with found objects and recycled plastic to explore themes of environmental sustainability, consumption, dreams as well as create functional objects. Her music, with a strong emphasis on performance, explores themes of love, faith and relationship. Sandra also works as the community coordinator at 32 Degrees East, a centre for the exploration of contemporary art in Uganda.
Sandra created an original soundtrack to the Climate Justice movement, centering on the effects of climate change seen within our environment. She also created two wearable sculptures using different found objects in collaboration with different communities in Kampala city and selected tailors. The sculptures are to be used during performances within the five different regions of Kampala City.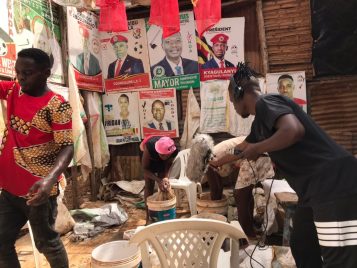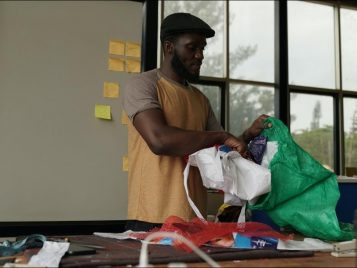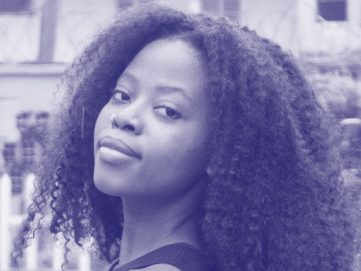 Jubilian Ngaruwa (Lagos, Nigeria)
Jubilian Ngaruwa is a documentary filmmaker telling deeply-rooted cultural stories from Africa. In 2019 was a recipient of the British council film grant and a participant of the African crossroads in Mombasa, Kenya, where she also screened her first major short documentary film, Oriri. Oriri, a culinary series funded by the British council, has been selected for film festivals in London and Lagos.
About Tarkwa Bay And The Niger Delta Documentary
Jubilian investigates the politics of oil in the Tarkwa Bay community in Lagos using the Niger Delta as a case study in her documentary called TARKWA BAY AND THE NIGER DELTA. The documentary is composed of conversations with different people in the communities of the Niger Delta and the Tarkwa bay. The documentary revolves around the question: How do we prevent this cycle of violence against nature and humanity from repeating itself?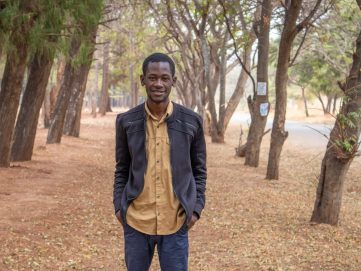 Andrew Banda (Lusaka, Zambia)
Andrew Banda is a governance and civic engagement activist who uses storytelling, data visualization, poetry, satire, animations and other art forms to inform the general public on public resource management and social accountability. Andrew works as a Digital Media and IT Officer for the Alliance for Community Action, a Zambia-based NGO promoting community participation and accountability in development. In his free time, Andrew is a volunteer for Barefeet Theatre and Makeni Ecumenical Centre.
About Belva (Sack Gardening) Project
The sack gardening project (Bevla) seeks to contextualize the effect that climate change, environmental decisions and policies have over food security and hunger in Lusaka as an example for the rest of Zambia, using interactive theater techniques. The project will be filmed and edited into a documentary to raise awareness on food security, and act as an advocacy and resilience story for Zambians and Africans.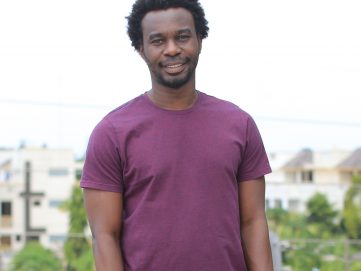 Nkumi Mtingwa (Dar Es Salaam, Tanzania)
Mtingwa is a Tanzanian full-time artist based in Dar es salaam. He holds a bachelor's degree in Fine Arts and film studies from the University of Dar es salaam. He works as an illustrator, animator, filmmaker, puppeteer and photographer. He has exhibited and showcased his works on various platforms both local and international. Apart from being an artist, he has a love for nature and animal welfare.
About the Tunza, Nikutunze Project
"Tunza, Nikutunze" (to treat with care, in Swahili) aims to sensitize the community on issues related to climate change through knowledge sharing in the form of cartoons, and quotes on social media platforms, two large public murals with various climate messages like recycling, keeping the environment clean, conservation of both marine and wildlife, and a podcast produced with the help of CDEA's online radio.
The Hybrid Residency is a 5-month physi-virtual fellowship for African Crossroads doers and thinkers on the continent.
THANK YOU TO THE UBUNTU SPEAKERS:
Shamiso Mupara (Environmental Buddies Zimbabwe)
Timothy Kamuzu Phiri (Mizu Eco-Care Zambia)
Carol Anande (WAKA Poets Tanzania)
Reagan Kandole (ECOaction Uganda)
who shared their expertise, inspired and guided on a monthly basis our 5 fellows in carrying out successfully their climate just projects.
THANK YOU TO THE HOSTING HUBS:
Afrotopia (Zimbabwe)
32 Degrees East (Uganda)
hFACTOR (Nigeria)
Barefeet Theater (Zambia)
Culture and Development East Africa (Tanzania)
A COLLABORATION BETWEEN:
African Crossroads, the Creative Industries Fund NL, and Afrotopia Zimbabwe